The UI College of Pharmacy Department of Pharmacy Practice and Science's Teaching and Learning curriculum for residents and fellows—known as the Pharmacy Educator Preparation Program for Residents and Fellows (PEPPR)—prepares participants in the art and science of teaching and learning.
Teaching and Learning Curriculum for Residents and Fellows
The PEPPR Teaching and Learning Curriculum prepares participants to confidently and effectively identify the needs of learners as well as design, implement, and evaluate relevant educational activities with thoughtful instructional design.
Participants will be prepared to educate diverse learners in both clinical and academic environments. Second-year participants (PGY2s and Fellows) will have additional experiences related to teaching and careers in academia (e.g., serving on college committees, assisting at the Instructional Design Workshop).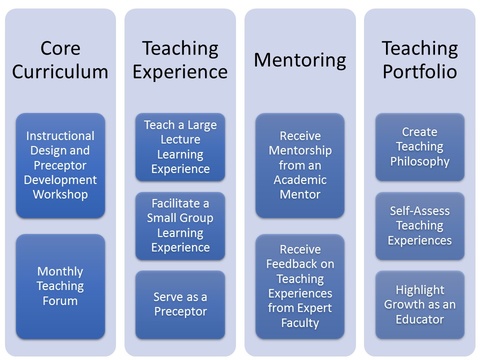 Morgan Herring, PharmD, FAPhA
Clinical Associate Professor
Clinical Pharmacist
Kashelle Lockman, PharmD, MA
Clinical Associate Professor
Clinical Pharmacy Specialist
Anne Zepeski, PharmD
Clinical Pharmacist
 
Features of the Program:
Core curriculum, including instructional design and preceptor development workshops, and a monthly teaching and learning forum
Hands-on teaching opportunities at the UI College of Pharmacy
Connection to an academic mentor
Development of a portfolio
Continued growth for second-year participants (PGY2 Residents and Fellows)