We, the College of Pharmacy at the University of Iowa, recognize and affirm that an inclusive, diverse, accessible, and equitable environment is a vital component of our mission. These values foster and enhance teamwork, learning, scientific discovery, clinical practice, and global citizenship. Through our actions, priorities, and initiatives, we are committed to building and maintaining a community that upholds these values.
Diversity
Diversity refers to all aspects of human difference, social identities, and social group differences.
Equity
Fair and just practices and policies ensure all campus community members can thrive.  
Inclusion
A campus community where all members are and feel respected, have a sense of belonging and are able to participate and achieve their potential.
Visit the Division of Diversity, Equity, and Inclusion site for more information about programs, policies and resources at Iowa.
Report A Concern
For complaint options (both informal and formal) and resources,
reach out to Equal Opportunity and Diversity (EOD).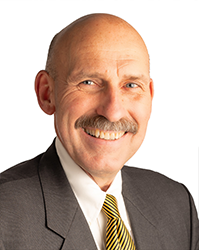 "The University of Iowa College of Pharmacy family is strong for many reasons, not least of all because of our diversity. We are driven by the values of diversity, equity, and inclusion for all, and are made stronger by exuding all that is good: respect, integrity, and professionalism. By doing so, we serve as a beacon of light beyond the college, university, state, and communities across the globe and become stronger than ever." 
Donald Letendre
Dean and Professor
UI College of Pharmacy
"While the University has made great strides in setting DEI standards, we are not without our challenges. I firmly believe the foundation and decisions set forth can positively impact the UI now and for years to come. I welcome the opportunity to listen to all members of the community, including underrepresented and marginalized groups, whose voices have not always been heard, and enact change where possible."
Liz Tovar
Executive Officer and Associate Vice President
Division of Diversity, Equity, and Inclusion
Education and Training
Education and Training
This is a test to determine hidden biases from Project Implicit at Harvard University.
This interactive platform offers a set of tools to think clearly and communicate constructively across differences. (Go to the "Get Started" tab and click "Individual User" to sign up.)
The College has dedicated a suite of rooms and nooks in the Pharmaceutical Sciences Research Building (PHAR), S553, as a rejuvenation room.  Students and staff are invited to retreat to this well-lit, serene space for spiritual reasons, to meditate, or quietly be still and take a break from your overwhelming day. There are four semi-private areas and a more private room with a high window.  No appointment is needed. The space is open to all. 
.
The new College of Pharmacy building exudes a spirit of community with a commitment to inclusivity.  The building features Universal Design -- the design and composition of an environment to be accessed, understood, and used to the greatest extent possible by all people regardless of their age, size, ability, or disability.   This is the first health sciences educational facility built in the United States that has embraced Universal Design since its inception.  
A Different Color for Each Floor
A Discreet Sound System for Hearing Aids
Designed with Users of Mobility Aids in Mind
A System to Melt Snow at Entrances
We believe that building a diverse, equitable, and inclusive community means that we proactively welcome and celebrate differing backgrounds and perspectives. These differing backgrounds and perspectives are strengths and help us to work to innovate to address our communities' and patients' needs. We all play a role in fostering an open dialogue, seeking education, and working to enhance the tools and resources provided to empower our students and alumni. We believe that continuing to be dedicated to the pursuit of addressing any gaps is essential, and we work to increase the representation of differing perspectives, partnerships, furthering education related to diversity, equity, and inclusion.
Our Charge:
Create enhanced accessibility.

Build a community that celebrates diversity and where our students, faculty, and staff feel welcomed, recognized, respected, included, and appreciated.

Foster opportunities for exposure and further development of our community to help us more broadly work to promote the principles of diversity, equity, inclusion both locally and globally.
Related highlights from the college's leadership symposium
Land and Sovereignty Acknowledgement
The University of Iowa is located on the homelands of the Ojibwe/Anishinaabe (Chippewa), Báxoǰe (Iowa), Kiikaapoi (Kickapoo), Omāēqnomenēwak (Menominee), Myaamiaki (Miami), Nutachi (Missouri), Umoⁿhoⁿ (Omaha), Wahzhazhe (Osage), Jiwere (Otoe), Odawaa (Ottawa), Póⁿka (Ponca), Bodéwadmi/Neshnabé (Potawatomi), Meskwaki/Nemahahaki/Sakiwaki (Sac and Fox), Dakota/Lakota/Nakoda, Sahnish/Nuxbaaga/Nuweta (Three Affiliated Tribes) and Ho-Chunk (Winnebago) Nations. The following tribal nations, Umoⁿhoⁿ (Omaha Tribe of Nebraska and Iowa), Póⁿka (Ponca Tribe of Nebraska), Meskwaki (Sac and Fox of the Mississippi in Iowa), and Ho-Chunk (Winnebago Tribe of Nebraska) Nations continue to thrive in the State of Iowa and we continue to acknowledge them. As an academic institution, it is our responsibility to acknowledge the sovereignty and the traditional territories of these tribal nations, and the treaties that were used to remove these tribal nations, and the histories of dispossession that have allowed for the growth of this institution since 1847. Consistent with the University's commitment to Diversity, Equity and Inclusion, understanding the historical and current experiences of Native peoples will help inform the work we do; collectively as a university to engage in building relationships through academic scholarship, collaborative partnerships, community service, enrollment and retention efforts acknowledging our past, our present and future Native Nations.
REVISED 03-05-21